iMedia Infotech - Website project delivery process ?




1. PACKAGE SELECTION


Check Services, package pricing & decide what you require.




2. ENQUIRY FORM
Fill out "Online Creative Brief Form" or send an email at info@kickstartwebsite.com





3. INVOICE & CONTRACT
We will email an official performa invoice in your company's name with project deliverables and timeline.







4. PAYMENT


You make payment to our Corporate Account based upon payment terms decided for the project.

(Before the deposit If you have any questions in mind, just Email / SKYPE CHAT / CALL
Sushant +91 98979 88088 or Ms. Vijaya 98974 93280)







5. RESEARCH, IDEA GENERATION, sitemap


We start research, brainstorming >> followed up with site skeleton / competitor research.



6. initial concepts
We provide you Homepage samples, followed up with your suggestions and revisions.
You evaluate the Homepage Design concepts and tells us if any revision,
if required various revisions are done.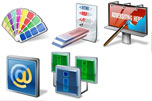 6. Homepage + Innerpage Design
Once Homepage is 100% approved from your side,
we start designing the rest of the innerpages with photo and text.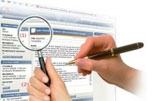 6. Revisions & Testing
Website is uploaded on iMedia Testing Server.
Revisions and fine tuning are done in the website as per your feedback.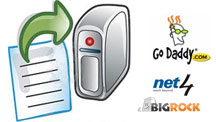 7. Files Upload on Live server
iMedia uploads your website on to Live server for project handoff to the client.





8. Website launch
We store a backup of your website in our e-VAULT.
We do a basic search engine submit to google, yahoo, bing.

For detailed SEO / SMO you can choose our Internet Promotion Packages.





9. amc (annual maintenance contract)
We also provide Annual Maintenance for website.

website renewable on yearly charges.
If you are satisfied with our work, you are requested to write a small Testimonials for us.