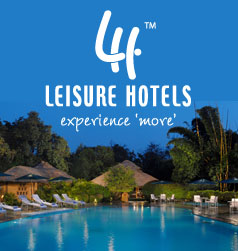 HOW WE BECAME PREFERRED CREATIVE AGENCY FOR AN INDUSTRY LEADER IS AN INTERESTING STORY !
WE ALSO SIGNUP YEARLY RETAINERSHIP ACCOUNTS.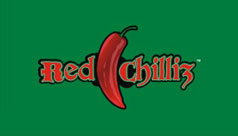 +44 NUMBER ON MY CELL.
"HI, I WAS BROWSING THROUGH YOUR WEBSITE AND REALLY LIKED YOUR WORK." THE CALL WITH THIS NRI GENTLEMAN FINALLY LANDED UP CLOSING BRANDING WORK FOR 2 FASTFOOD CHAINS.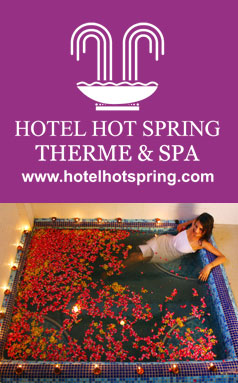 SWEET END TO THEIR HUNT FOR A CREATIVE AGENCY SPECIALIZING IN TOURISM SECTOR.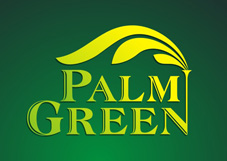 THE CLIENT REFERED BY A COMMON FRIEND CALLED "CAN YOU RE-WORK ALL OUR PUBLICITY MATERIAL IN 15 DAYS. WE HAVE DROPPED CONTRACT WITH THE AGENCY WHO WERE DOING IT" WHY AND HOW IS A LONG STORY.

THE LAUNCH PARTY IN NEXT 15 DAYS AT 5 STAR HOTEL AT RADISSION, AND WE HAVE TO DO
INVITES, SIGNAGES, HOARDINGS, WEBSITE, 30 SLIDE PRESENTATION, ADVERT FOR NEWSPAPER, 3D ELEVATION TOUCHUPS.


ALL WERE DELIVERED IN 12 DAYS, AND CLIENT WAS CALLED FOR SMALL QUESTIONS ONLY 3 TIMES.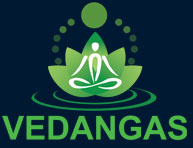 THE TASTE OF SUCCESS WITH GOOGLE RANKINGS, PUSHING OLD WEBSITES OF COMPETITORS BEHIND AND LEADING UPTO THE PAGE 1 OF GOOGLE IS AN EXPERIENCE IN ITSELF.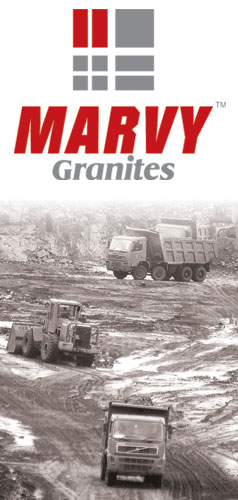 PERFECT COMPANY LAUNCH OVER THE INTERNET, WE NEVER MET THE CLIENT !!!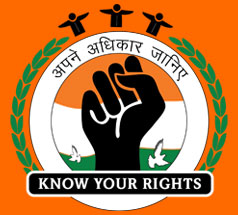 WE LOVE SARING IDEAS AND WORKING WITH CHARITIES, AND LOCAL SOCIAL ICONS WHO WANTS TO BRING A CHANGE.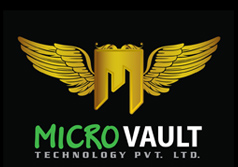 DEVELOPING BRAND IDENTITY FOR A CORPORATE GROUP AND SISTER COMPANIES WITH STRICT TIMELINES, LEGAL ASPECTS AND MEDIA MIX.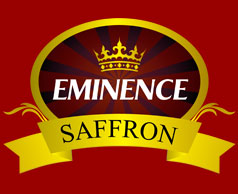 SOMETIME IT'S FUN WORKING WITH START-UPS HELPING THEM TO LAUNCH PRODUCTS IN THE MARKET.

Bacardi, India
DCM Fenesta, Delhi
Hindustran Group, India
Pal Group, Uttarakhand
Mineral & Refractory, Uttarakhand
Marvy Granites, India USA
S M C Hydraulics, India
KODIXODEL, Pune
Shashank Electricals, Hyderabad
Sky Ray, Banglore
Srikaram Infra, Hyderabad

Vulcan, Porur, Chennai
Alpha Impex, Kolkota
Sona Chandi Jewellers, Uttarakhand
KR Plywood Industry, Uttarakhand
RY Plastic, MP, India
Shri Prajapti
Brute Footwear
Historical Replicas, Delhi
Alive Paintings
Sab Herbals, Bazpur
Ken Health Care, Uttarakhand
GFP Herbals, Gawalior MP
Harguru Exports
BLU Engineers Private Limited, Cuttack
Bhavnam Impex, Mumbai

Armour Security, Dehradun
Swarn International, Meerut
Siffat International
J S Enterprises
Prince Craft
Kinsum Industries
Arvind Footwear
Arrow Head
City Kids Home
Ace Exports Limited
Max Chem Pharma P Ltd
Zaidi Handicrafts
Nahta Furniture
KRGP, UK
Bows & Wraps
Gagan Leather Works
Poornima International
Mehar JAX
Priya Arts
Gee Vee Electronics Tamil Nadu
Select Sports Wear, Haryana
G.N. Textiles, Surat
Little Star, Banglore
Special and Exclusive, Ahemadabad
GTC Sports, Varanasi
Shakti Packaging, Rudrapur
JOPING Mumbai
AK Enterprise (PCDeals.in), Rajasthan
Max Logistics, Uttarakhand
ShoMan Trading & Services Pvt. Ltd
Avid Enterprises, Mumbai
GeeVee Electronics, Trichy Tamil Nadu
SAI RAM ENTERPRISE, Nagalpur
Overdrive, Nellore – AP
INDITRANS SHIPPING CO PVT LTD, Mumbai
Hindustan Hardware Solution, CHENNAI
Dollons, KOLKATA
Snowshine, DUBAI
Mauli International, Maharashtra

My Kind of Style.com, Delhi
S9 Brand, Delhi
Jainamfab Pvt Ltd, BHILWARA, RAJASTHAN
Arun Salon, Dehradun
Gonotty, UK
Coyt, Coimbatore
Select Sportswear, Delhi
INSANE ROUTES, Saharanpur
ShiningDiva, Delhi
The Club Class, Delhi
Rakesh and Jyoti, Haryana
Timanshu Gems MUMBAI
Genesis Path, Kanpur

Pharma / Doctors

Dossier Pharmaceuticals Pvt Ltd, Maharashtra
Chloris Healthcare, HYDERABAD
Greene's Dentist, Sikkim
HOMEOPATHY MEDICARE
AASHIRWAD AGRO INDUSTRIES, Haryana

Property / Real Estate

Ramnath Group, Indore
Agrawal Finprop Limited
ISPN Infra, Delhi / Uttarakhand
Dev Bhoomi Properties, Delhi
Saha Construction, West Bengal
Shreerakshayan Infracon P Ltd, Odisha, India
Uttarakhand Properties, Gurgaon
Bisht Construction, Uttarakhand
Bricks Finder, Maharashtra
Capital Group, Banglore
Real Estate Dreams Team, Dehradun
Appollo Builtech, Calicut Kerela
Palm Green Towhship, Rudrapur
PST Infrastructure Pvt. Ltd., Greater Noida
Design Factory, Delhi
PST Infrastructure, Delhi
Aditimata landmark Pvt. Ltd., UP

G.L. Bajaj Group, Delhi NCR
Happy Days School, Shivpuri, MP
K D Medical College & Research Centre, Noida
IHMTS - UOU Centre, Bhowali
iMedia Academy, Uttarakhand
DPS School, Gujarat
Sampurngyan, Mumbai
Punjab Technical University - PTU Kashipur
Hamari Pehal Publication, Kanpur
Janlax Education, UK
Emphasis Business School, UK
Culniary College, Dehradun
Mind Power Institute, Aligarh
Uttarakhand Forest Academy
HELPS NGO, India
AICPE, Nagpur
Himalayan Chamber of Commerce
Apne Adhikar Jane, Uttarpradesh
Handicraft of Uttarpradesh, UP
Chardham Tourism, UK
Uttarakhand Forest Training Institute, UK
Education Exposure, Banglore
LEA, Hyderabad
The Athena School, Hyderabad

Shree Mahalakshmi Temple, Uttarakhand
Bhakti Dham Temple, Uttarakhand
Vedangas, Rishikesh
Rishikesh Yog Peeth, Rishikesh




Floravale, Bhimtal
Palm Leaves, Bhimtal

Meat n more, Delhi
HUM TUM - Mustard Oil Brand, Delhi
Singla Spices, Haryana
Vanilla Group, Gurgaon
Chakshu Masala Brand, Haryana
Samridhi Fresh Frozen Pvt. Ltd.
Hari Om Biofood Products India Pvt. Ltd.




Syncore, Alipore Kolkata, West Bengal
Seven Voayages Consultants P Ltd, Dehradun
Sisnet Spectrum Network, Kulalampur, Malaysia
Harry Asnara, Canada
Techfield, New Delhi
Palette Asset Advisor, Gurgaon
Primox Consultants, Noida
VMARS, Banglore
Ken Health Care, Delhi
Microvault Technology Pvt Ltd, Assam
Grey Head Talent Inc, Banglore
Bricks Marketing, Orissa
ganesha4u.com, UK
IIFS Research, UP
SAICANDOR, Chennai
LifeCircle, Delhi
Primox Consultants, USA, Canada & India
Prasanthi Capital, New Delhi
Koush Facility Management, Banglore
Big Klap, Banglore, India

Leisure Group of Hotels, Delhi
Wood Castle SPA & Resort, Corbett
The Homestead, Corbett
Shiva Group of Hotels, Uttarakhand
Vikram Vintage, Nainital
Tanarika Resort, Mumbai
Chini Doll Café, Goa
Dynasty Resorts, Khurpatal
PRDI - Club Membership, Delhi
Alka Hotel, Nainital
The Lake Resort (Naukuchiatal)

Rudra Continental (Rudrapur)

Emilly Lodge (Naintal)

Trekking Himalayas, India

Wild Exotica (Corbett)

Parwati Group of Hotels, Ranikhet

Ken Health Care, Kashipur
Shikha Inn, Bhimtal
Diseny Inn, Haridwar
Wild Exotica, Corbett
Moon Hotel, Nainital

Hotel Maharaja, Nainital

Moon Tour & Travels, Nainital
Hotel Basera, Nainital
Corbett Aroma Park, Corbett
Corbett Comfortable Resort
The Palace Belvedere, Nainital
National Hotel, Nainital
Rosewood Forest Lodge, Corbett
Camp Palavgarh, Corbett
Jim Corbett Safari, Corbett
Hotel Palace, Nainital
Hotel Prince, Nainital
Maple Leaf Resort, Sattal
Hotel Vikrant, Nainital
Ashok & Savoy Hotel, Nainital
Silver Tree Inn, Bhimtal
Dolls House, Nainital
Shah Guest Houe, Nainital

Pug's Paw Eco Retreat, Ranikhet
Prayatak Hotel, Nainital
Hotel Prashant, Nainital
Hotel Sheela, Nainital
Kusani Best Inn, Kausani
Mount n Mist, Nainital
Prashant Hotel, Nainital
Radha Continental, Nainital
Paryatak Hotel, Nainital
The Chardham Camps.in
Grand National, Kausani
New Pine Hotel, Kausani
Jeetu Hotel, Kausani
Sumit Hotel, Kausani
Hotel Amrit Regency, Dehradun
Mahakumbhcamps.com, Allahabad
Savoy Hotel, Almora
Hotel Sikhar, Almora
Mohan Binsar Retreat, Almora
Freedom Guest House, Almora
Elphinstone Himalayan Resort, Almora
Apical Resort, Jangliagaon, Bhimtal
Shri Krishana Tour Travels
Regency Inn, Haldwani
At Last Cottage, Naukuchiatal
Camp Lagoon, Naukuchiatal
Camp Broad Leaf, Corbett
Hotel Ahuja, Nainital
Vansh Regency, Nainital
Green Leaf, Nainital
Corbett Call, Corbett
Zuha Resorts, Munsiyari
Reed Roof, Mukteshwar
Corbett Aroma, Corbett
The Homestead, Corbett
Krystal Cove, Kashipur
Jagati Hotel, Nainital
Sumit Hotel, Kausani
National Hotel, Nainital
Grand National Hotel, Kausani
Corbett Aroma Park, Corbett
The Lake Resort, India
Mayank Hotel, Dawrahat
Hotel Subham, Dehradun
Binsar Eco Resort, Binsar Almora
The Castle Park, Bazpur
The Gajraj Trails, Corbett
Kumaon Plaza, Kashipur
Hotel Oak Bush, Mussoorie

Whispering Windows, Mussoorie
Amar Resort, Tehri Chamba
Royal Hotel, Nainital
The Misty Mountains, Chaukori
Ojaswi Resort, Chaukori
Comfortable Resort, Corbett
Shikha Inn, Bhimtal
Clarks Inn, Corbett
Hotel Silverton, Nainital
Hotel Relax Inn, Haldwani
Corbett International, Corbett
Sun Bird Guest House, Corbett
Eco Adventure Camp, Kausani
Barkot Guest House, Uttarakhand
Kausali Castle Resort, Himachal
Hot Spring SPA Resort, Himachal
Aapo Aap Homestay, Shimla, Himachal
Kinnaur Geo Tourism, Himachal
Budget Guesthouse Jaipur, Rajasthan
Castle Bambulia, Rajasthan
Sneh Deep Guest House, Rajasthan

Travel / Tourism

AA Travels, Delhi
South Parade Tours, Banglore
Mahamaya Tour P Ltd, Haridwar
Him Yatra Travels, Nainital
My Cab City, Delhi
Yatrazone, Haridwar
Takeme2UttarakhandHolidays.com
Mumtaj Travels, Nainital
Gun Gun Tour & Travel, Bhimtal
Corbett Jeep Safari, Corbett
Trekking in Himalayas, Almora
Dada Boudir, Haridwar
Mahalakhmi, Haridwar
Vanilla Tour & Travels, Gurgaon
Indian Guided Tour, India
Tripperzz, Delhi
Corbett Safari, Corbett
Travel Tree India, Delhi
Exotic Routes, Delhi





Creative Box, Dehradun
Elegant Media, Canada
Brand Generators, Pune
Quadra NINE Agency, Mumbai
Speahead Digital Studio, Delhi
Flip n Shop, New York, USA
Bar Tender, New York City
Veracity IT & Legal Services LLP
Destiny Events, Nagpur

Automobile

Fast Autofix, UNITED KINGDOM
1819 Super Bike Store, Dubai / Banglore

Dot .coms / Online Websites

Ornamentii.com, Mumbai
StyleGali, Delhi